Welcome to the online portfolio of multimedia producer J. William Hirtle.

With 14 years of experience working in the television and multimedia industries I have developed a unique and professional eye for video, photography, and design.

I am currently based in Kigali, Rwanda and working as the Founder and Creative Director of Green Light Media - a visual media communications company providing photography, video production, and multimedia training to non-governmental organizations, community-based organizations, and small businesses. In addition to this project I am currently working on a Long-term Agreement with 1UN Rwanda as a Videographer documenting the activities of 1UN Rwanda's programs and achievements.


Previously I have worked on projects with Education Development Center, Cuso International, VSO Cambodia, the Desmond Tutu HIV Foundation, the University of Cape Town, Save the Children, and others. With each of these organizations I worked in collaboration with management and communications teams to produce high quality visuals that documented the successes of projects and organizations.

I have created this space to exhibit my work, skills and talents and I hope you will enjoy what you see.
Please do not hesitate to contact me if you are interested in my work.

William Hirtle
william@jwilliamhirtle.org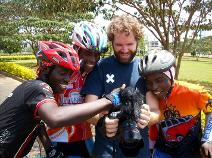 Shooting in Rwanda with the Cine-Elmay Cycle team.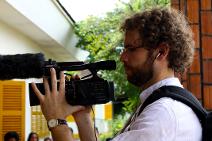 Shooting at a Health Clinic in Battambong, Cambodia for Cuso International.